The Leaders at Crossroads Church exist to equip the church membership to make disciples and live on mission. Every believer is called to the full-time ministry of making disciples…but some, by His grace and calling, are selected to lead the church as examples. The Bible refers to them as elders and deacons. When needed on a more full-time basis to administer a particular aspect of ministry, a staff member is hired. Biblical leadership serves the body by helping them grow in the gospel so they can know God intimately, grow together interactively, and go everywhere intentionally. This discipleship happens as we live life-on-life together on mission for Jesus. When we all live out our God-given calling and potential, the result is less leaders who are burned out (because of busy fruitless activity), and more members growing in the gospel (as they enage in ministry in everyday life). It's a picture of disciples making disciples (not church programs making us busy)!
Elders are under-shepherds of the Greatest Shepherd, Jesus. He is the one who builds His Church, loves His Church, corrects His Church and sends His Church. We are to submit to Him and His authority because He is the One who has purchased us with His blood. Therefore, Crossroads Church is committed to functioning with a plurality of elders. The term elder is synonymous with the term pastor. However, pastor refers to the function (imperative), while elder refers to the office (indicative). While some churches have elders who function as administrators and pastors who function as ministers, every elder at Crossroads Church is a pastor/teacher. An Elder is also a man who cares for, guides, and protects those who are members. Elders are the core leadership at Crossroads Church and are responsible before God to lead this church in the character and priorities of Christ and for the glory of God.
The elders primary responsibility is to give themselves to prayer and the Word. They are to teach, instruct, exhort, rebuke, and correct the body of Christ in sound doctrine. They should be men who live exemplary lives as Christians, husbands, fathers, and members of society. They are charged with protecting the flock from "wolves in sheep's clothing", equipping the people for the work of ministry, and preserving the doctrinal integrity of the local church. They are the spiritual shepherds of the flock.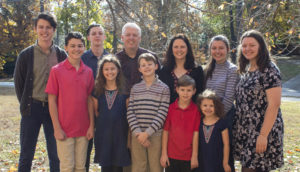 Chris Jordan, Lead Pastor/Elder
Chris married Jennifer in 1993. They have 9 children. He earned his Bachelor's Degree at Wayland Baptist University in Phoenix, AZ and his Master's Degree at Midwestern Baptist Theological Seminary in Kansas City, MO. He is currently pursuing a Doctor of Ministry Degree from Liberty University. Chris enjoys reading, sports, and spending time with his family.
Chris is full-time with Crossroads Church.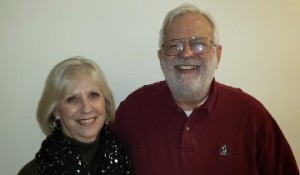 Dwight Waldrop,
Elder
Dwight married Sharon in 2006 after losing their first spouses. They have 7 children and 13 grandchildren. He enjoys gardening, woodwork and genealogy.
Dwight is retired having been an owner/operator of a picture frame shop for 20 years.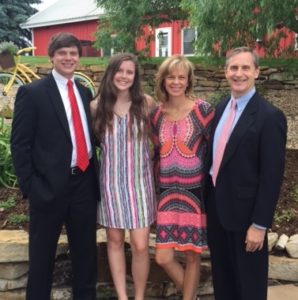 Chuck Madden, Elder
Chuck married Donna in 1989. They have two grown children. His son is a baseball player for the Boston Red Sox organization. His daughter is a student at UGA. He enjoys sports and running.
Chuck is a graduate of University of Georgia and is employed as an Accountant.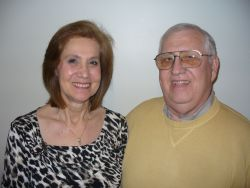 Ken Keys,
Elder (currently inactive)
Ken married Micki in 1975. They have 3 children and 1 grandchild.
He enjoys time with family.
Ken is retired having been a sales rep for a major copier company.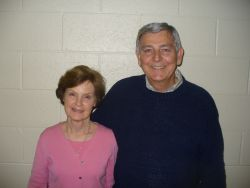 Jim Jennings,
Elder
Jim married Carolyn in 1964. They have 2 children and 4 grandchildren. He enjoys sports and spoiling his grandchildren.
Jim is the owner and operator of a major landscaping company.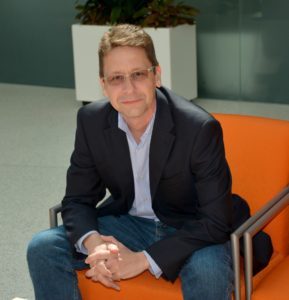 Danny Thomas,
Elder
Danny married Rose in 1980. They have one child and three grandchildren. He spends as much time as possible with his grand children.
Danny retired from a 36-year career which included his service with the US Air Force and holding several senior leadership rolls for several large wireless and VoIP telephone companies in the United States. Danny's wife Rose is also in education and currently teaches Engineering at Dunwoody High School.
Danny is the Director of K-12th grade of Crossroads Christian Academy.